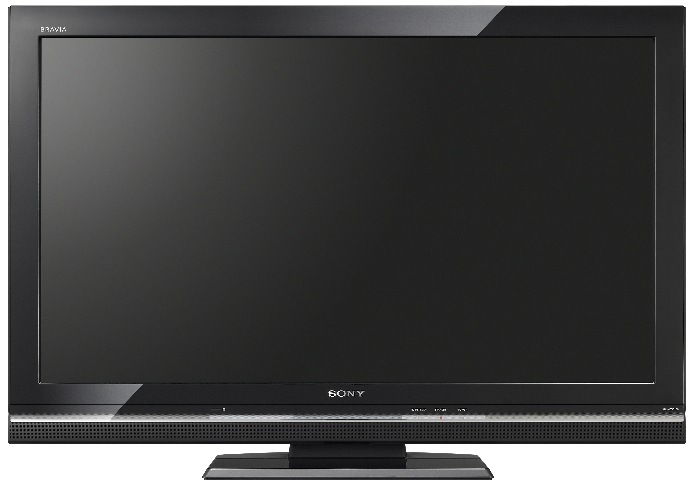 Because I haven't blogged in a while.
Checking off an item that's been at the top of my to do list for a couple years now, yesterday I became the proud owner of a flat screen TV. There was nothing wrong per se with my 15-year-old 34" Sony; rather, I wanted something better, specifically, lighter and horizontal.
My first question—plasma or LCD—was answered by way of the paucity of the former and abundance of the latter. My second question—size—was answered by the viewing distance used by a friend who recently bought a 42 incher. Even though the distance in her living room equaled the distance in my bedroom, my poor eyesight suggested that I'd be better off with the next size up, 46". My third and fourth questions—resolution and refresh rate—were answered by an article from a few months ago in the Los Angeles Times, which convinced me that I wanted 1080p and 120Hz, respectively.
Using these criteria, I began my research. I started with two sites I rely on routinely: BestBuy and Amazon. I used these sites—in addition to a little Googling, which generated this recent article from CNET, "Best HDTVs (43-49 inches)"—to familiarize myself with the range of 46" LCDs. At this point, I decided on a budget of $1,500.
Next, I headed over to ConsumerReports.org, which for my money offers the most reliable recommendations for shopping. In the 46-47" category, CR recommends five sets: the Sony Bravia KDL-46XBR8 (quality score: 77), Samsung UN46B7000 (76), Samsung UN46B6000 (74), Toshiba REGZA 46XV540U (71), and Sony Bravia KDL-46V5100 (71).
I excluded the cheapest and most expensive units—the Toshiba ($1,200) and the Sony Bravia KDL-46XBR8 ($4,000)—and so was left with three choices: the Samsung UN46B7000 ($2,700), Samsung UN46B6000 ($2,520), and Sony Bravia KDL-46V5100 ($1,800). Given my budget, the choice from here was easy: the Sony Bravia KDL-46V5100.
Similarly easy was where to make the purchase. Technically, the wholesaler, Butterfly Photo, offered the best deal ($1,394 total). Yet a little Googling revealed that Dell.com had recently reduced its price to $1,399. And while Dell charges tax and for shipping and handling, I was able to use a coupon for a final price that noticeably bested Butterfly's.
Many people still prefer to walk into a store, chat with a salesperson, make a purchase and be home within the hour. I prefer research and comparison-shopping online, which, while more of a headache and time-consuming, yields a better price and more confidence in one's purchase.
Addendum (6/21/2009): Check out this buyer's guide that appeared a few days ago in the New York Times.